Safety Eyewear
Keep your modern workplace safe with our wide selection of protective eyewear, including ANSI Z87.1 safety glasses.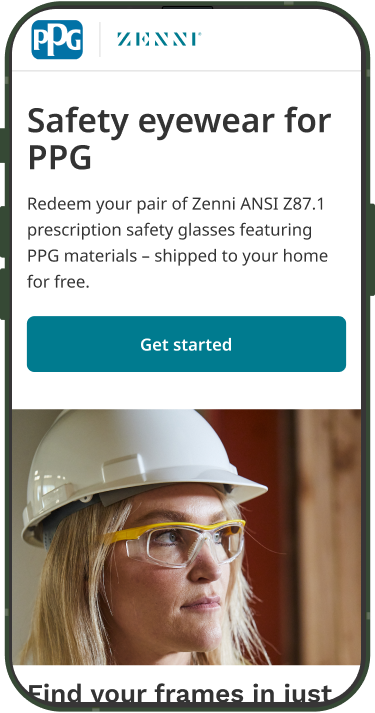 What we offer

Workplace Safety: Delivering protection and style with Zenni's ANSI Z87.1 certified safety glasses.

Prescription, blue-light-blocking, and impact-resistant lens features for complete eye safety.
How we streamline the process

User-friendly online portal for hassle-free selections and redemptions.

Easy Employee Onboarding: Intuitive interfaces for effortless processing.

Direct to Door: Flexible options for workplace and home delivery.